Chocolate Banana Nut
Our Protein-Superfood contains egg white protein, hemp protein, and sacha inchi protein, combined with a blend of all natural superfoods to provide delicious any time nutrition that promotes the growth of lean muscle mass and overall health. We strongly believe that what's left out of a product is just as important as what goes in, and this product contains only the cleanest ingredients available and can be consumed as a post-workout protein shake or as a complete low calorie meal replacement at any time during the day. The Rootz Protein-Superfood contains a full spectrum of superfoods that will give you all of the energy and nutrients you need to look, feel, and perform your best.
Ingredients:
Protein Blend
Egg White Protein, Sacha Inchi Protein, Hemp Protein
Electrolyte Blend
Coconut, Banana
Superfood Blend
Chia Seeds, Flax Seeds, Maca Root, Bee Pollen, Acai, Goji Berries, Blueberries, Royal Jelly
Greens Blend
Spirulina, Chlorella, Kale, Spinach, Broccoli
Other Ingredients
Natural Chocolate Extract, Natural Vanilla Extract, Stevia Leaf, Cinnamon, Natural Sea Salt
Allergen Warning
Contains eggs, nuts (only coconut), and bee products
Product Overview:
Protein-Superfood powder made from real, wholesome foods.
With greens, electrolytes, fiber, berries, and other superfoods, our Protein-Superfood gives your body all of the nutrients it craves.
Can be taken as a post-workout recovery powder, or as a quick, easy meal replacement at any time during the day.
Perfect to add to your morning smoothie.
Tastes amazing! Like a chocolate banana milkshake.
Great for baking!
Gluten Free/Dairy Free/Soy Free/Non-GMO/No Sugar Added/No Artificial Ingredients/No "Natural Flavors"/Keto Friendly/100% Paleo Approved
Regular price
$ 54.99
Sale price
$ 41.24
Unit price
/ per
Sale
Sold out
View full details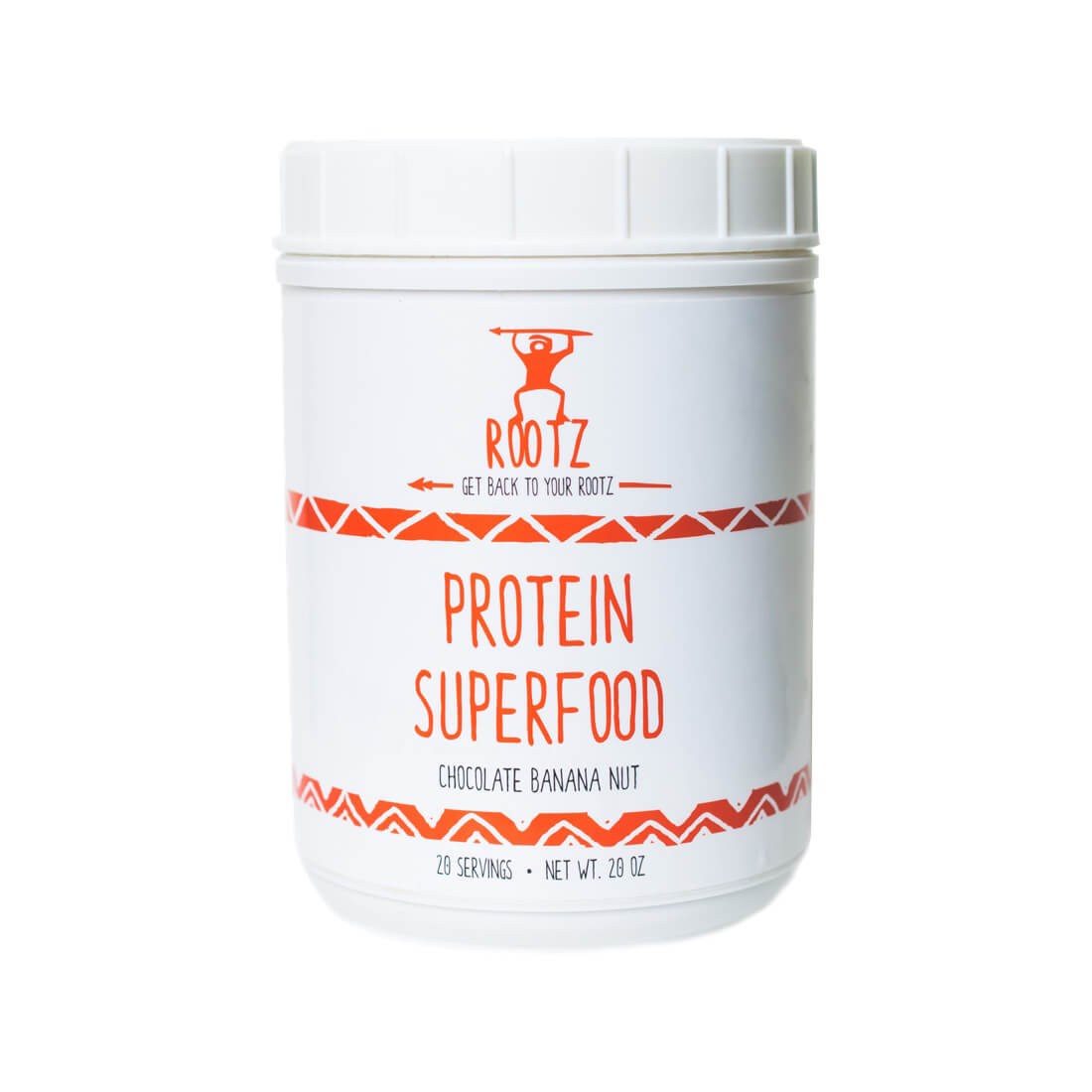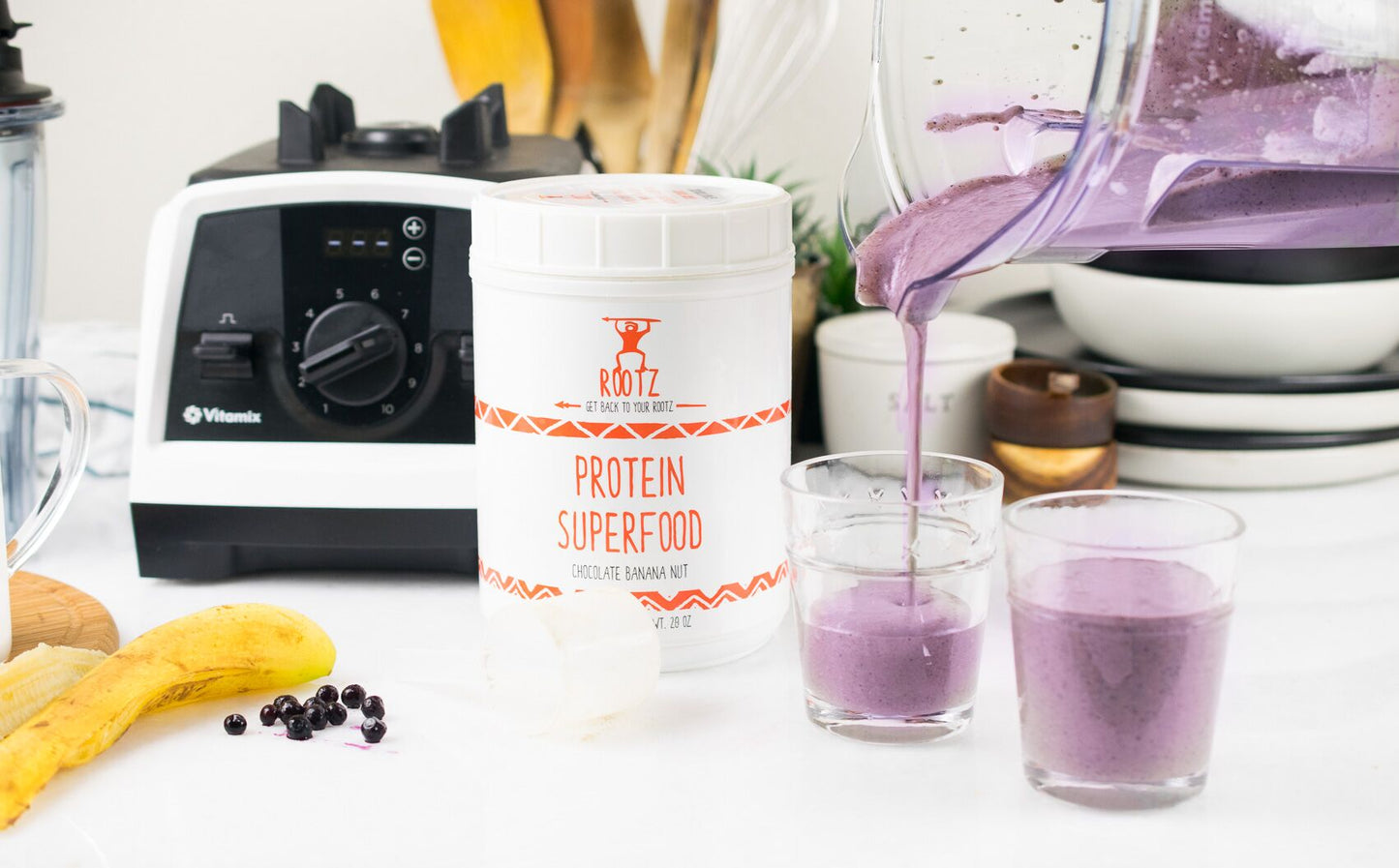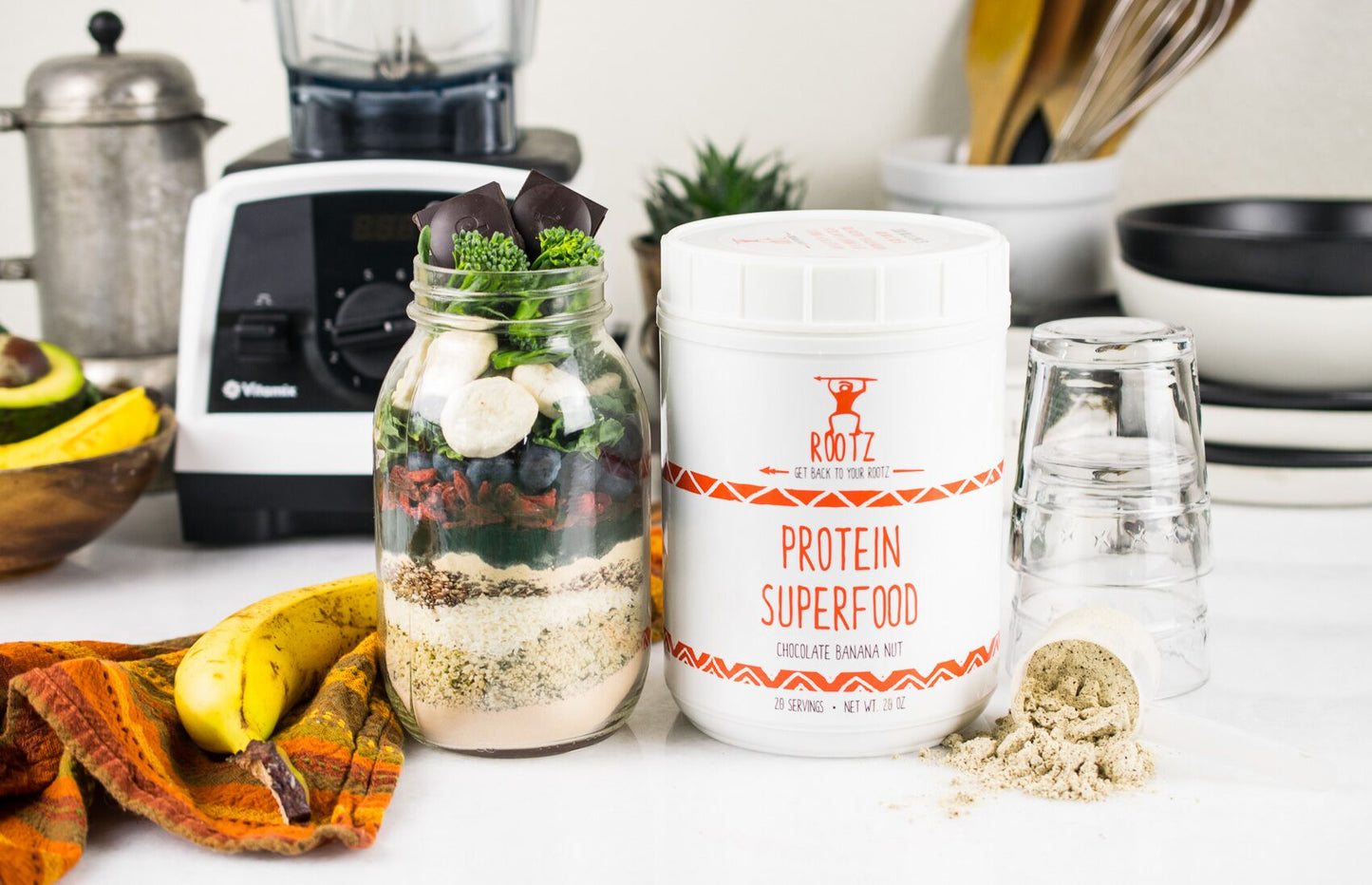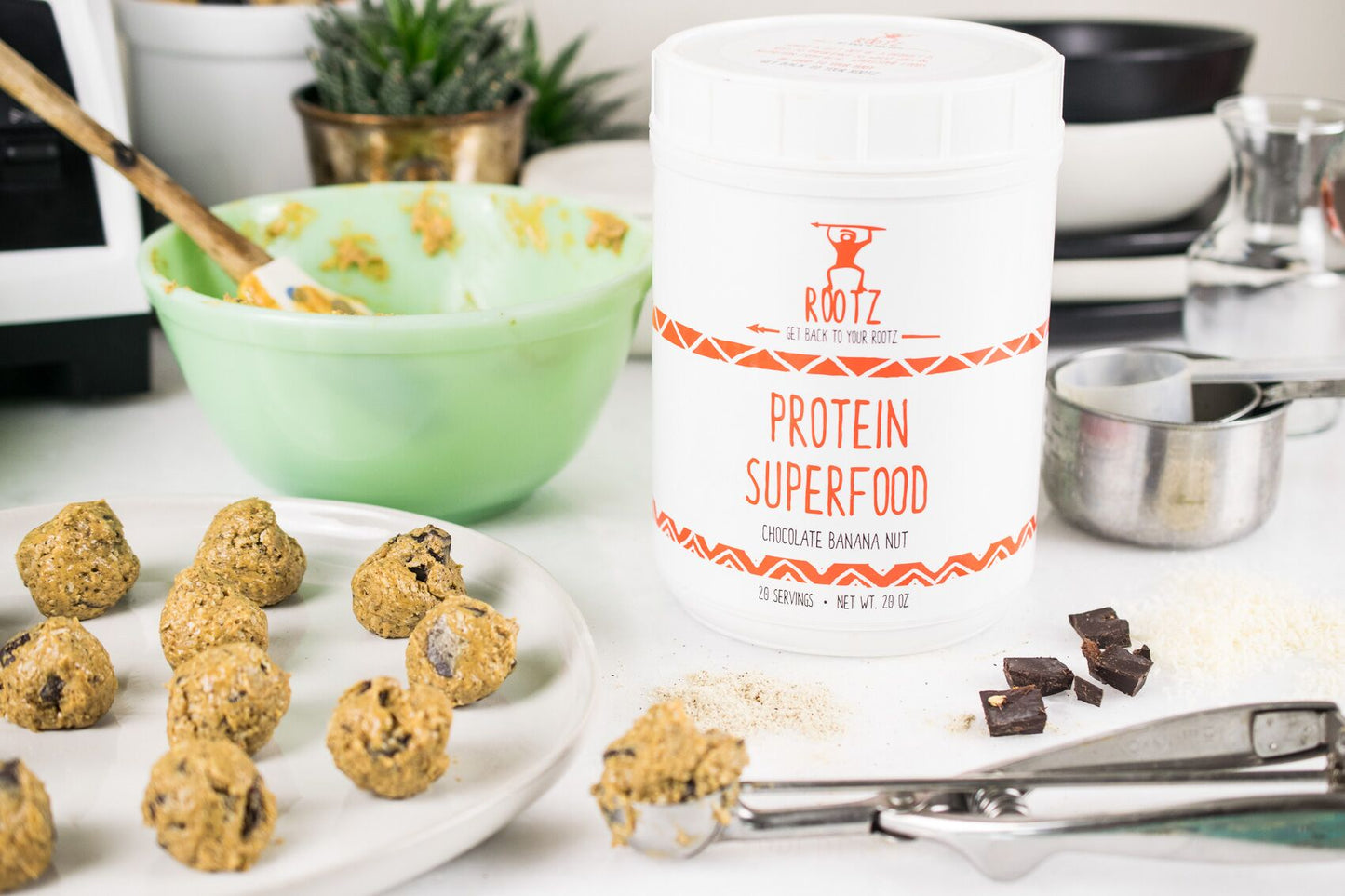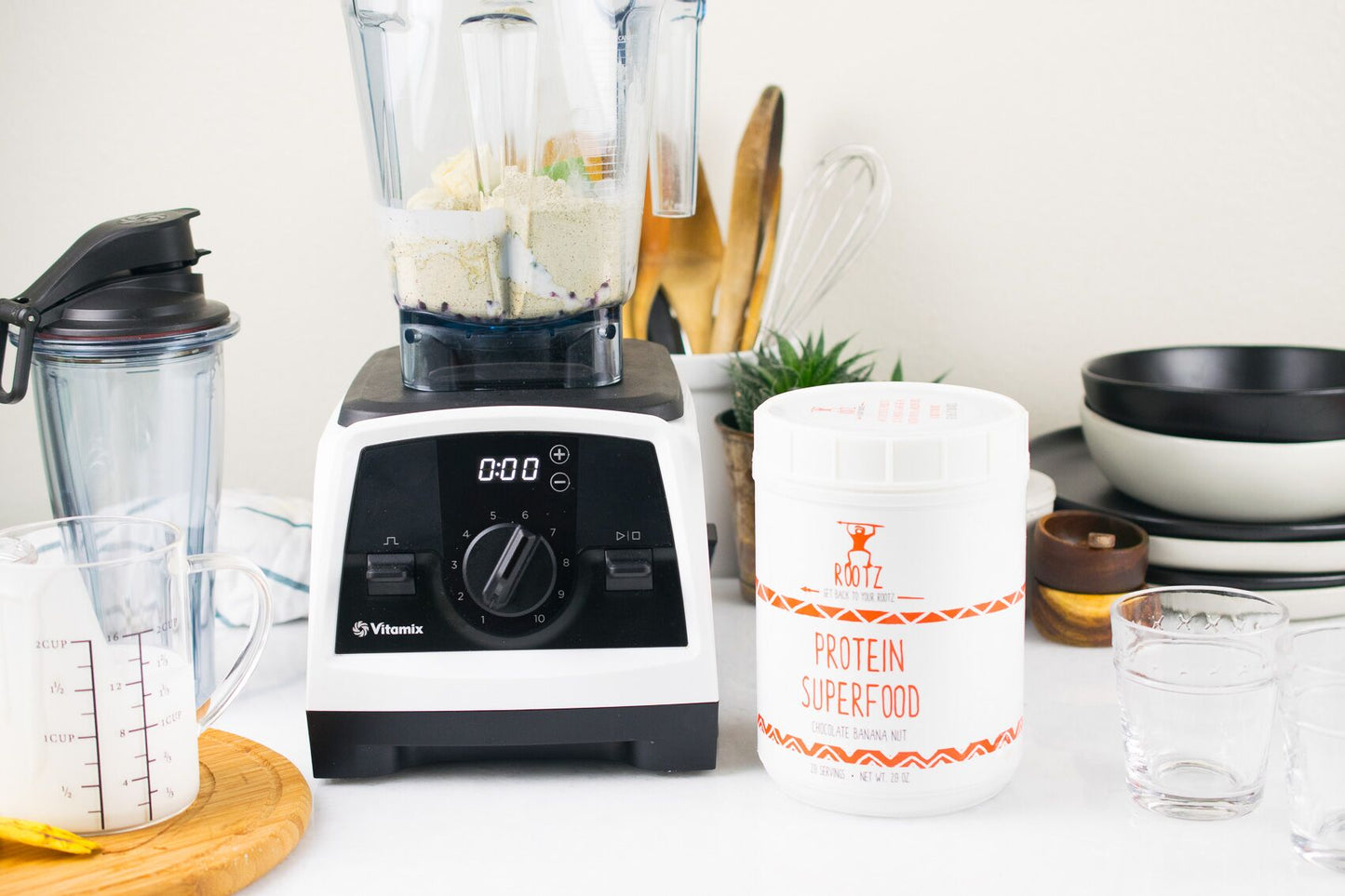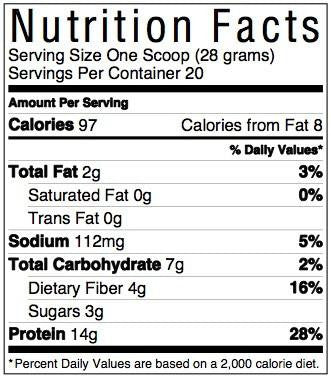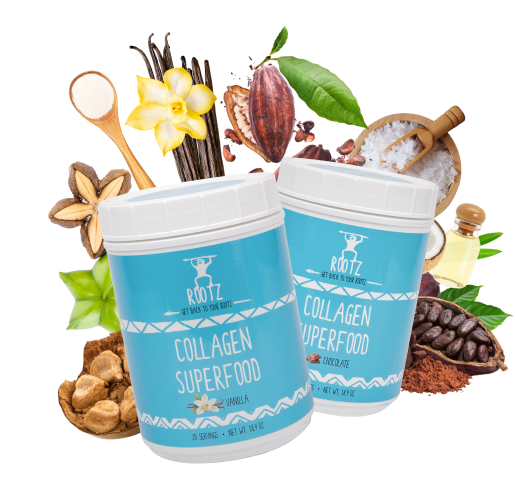 rootz collagen Superfood
The Rootz Collagen Superfood tastes like an ice cream milkshake and contains 15 grams of collagen combined with plant protein and brain boosting MCT's to provide a new kind of collagen that is both tastier and healthier!

Perfect to add to your smoothie or coffee. Also as a post-workout recovery powder, or add to smoothies, acai or smoothie bowls, and baked goods.
shop collagen superfood now