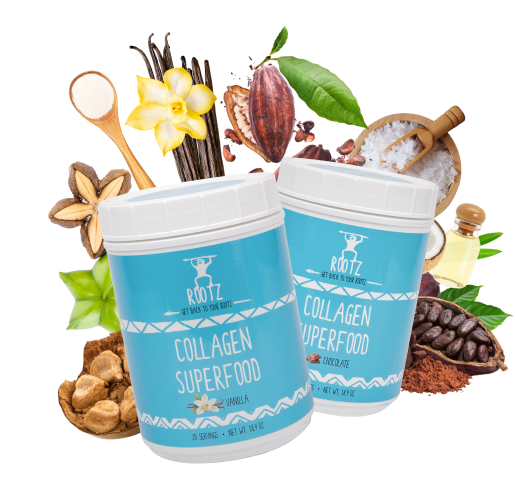 rootz collagen Superfood
The Rootz Collagen Superfood tastes like an ice cream milkshake and contains 15 grams of collagen combined with plant protein and brain boosting MCT's to provide a new kind of collagen that is both tastier and healthier!

Perfect to add to your smoothie or coffee. Also as a post-workout recovery powder, or add to smoothies, acai or smoothie bowls, and baked goods.
shop collagen superfood now